GW Pitches Audition Promo
This is a series of social media posts as well as a printed flyer created to promote auditions for the group in January 2018.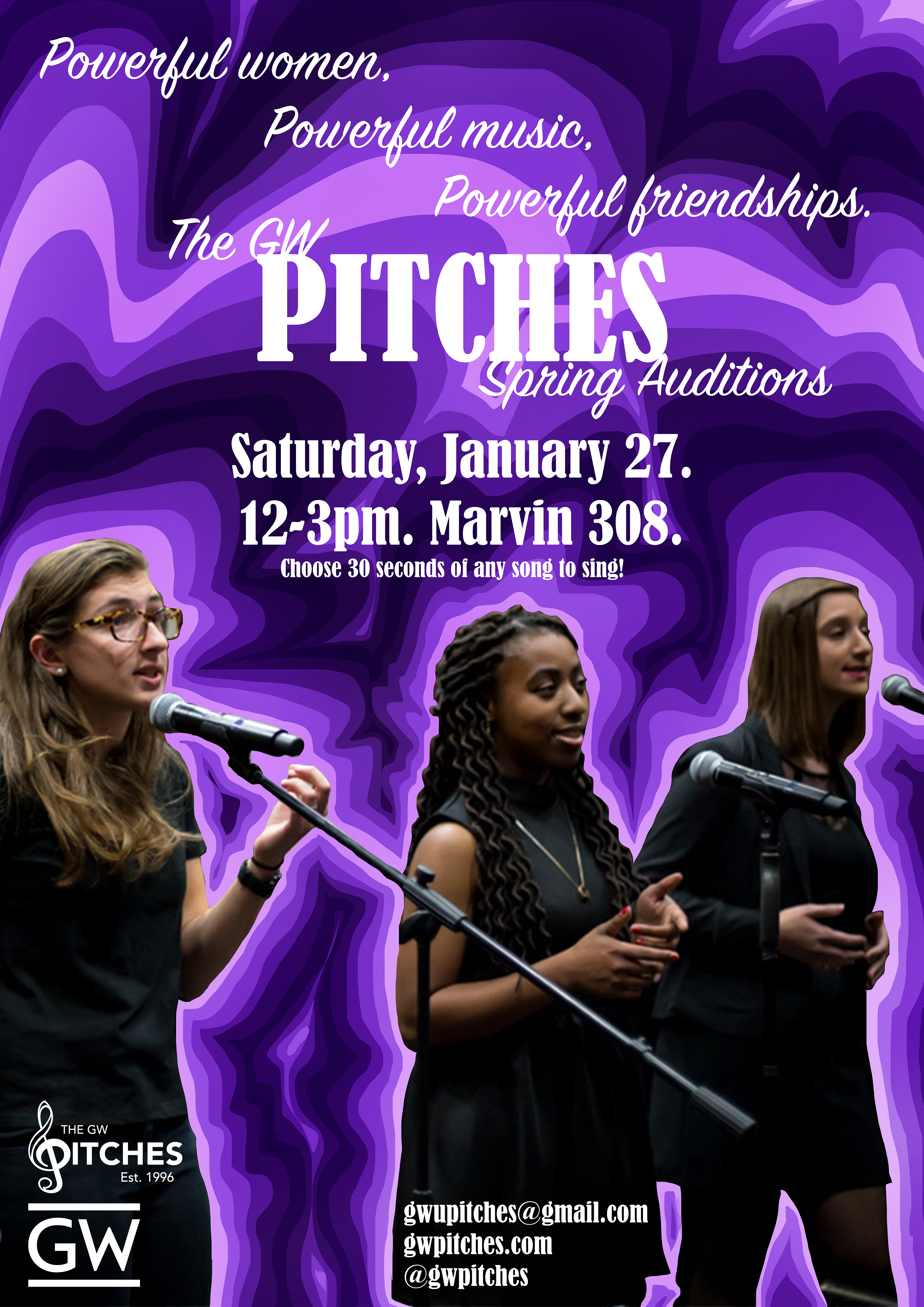 These are two versions of the Facebook cover photo version of the flyer.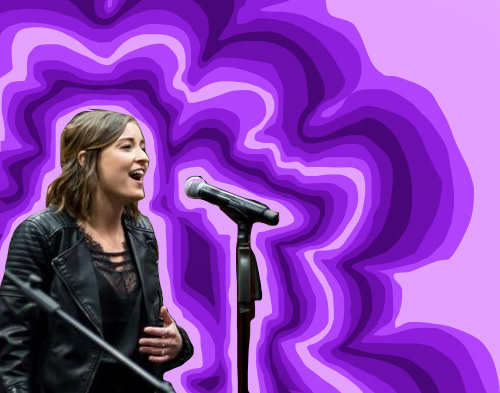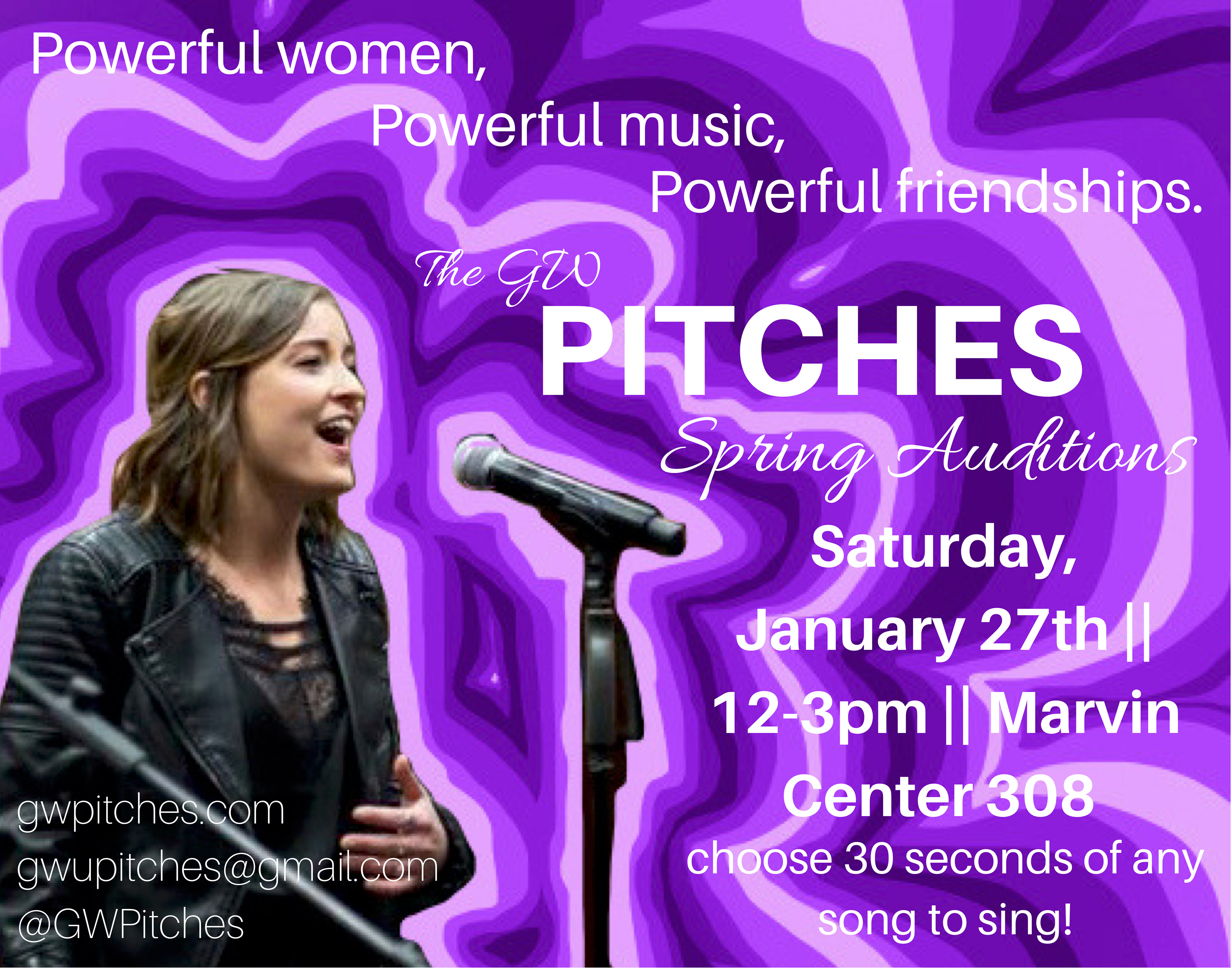 Above is a an additional palm card design that was distributed to students on campus.