Henry's Honey Logo Prompt 
This project is the response to a practice brief posted on Briefbox.com. The goal of the project was to design a logo, label, and product mockup for a hypothetical company called "Henry's Honey"- a premium honey company. 
The details of the brief can be found here. 
In the brief, it is noted that the client wanted to keep the label "clean and modern, with a 'less-is-more' approach". Additionally, it is stated that another main goal of this project is to create a compelling design that not only stands out and commands attention, but also conveys the company's high-end, pure, quality product. 
The deliverables required for this brief are as follows:
1 final logo
1 alternative version of the logo
1 Icon to represent the brand
1 Honey jar - label mock-up
Below is my response to the brief.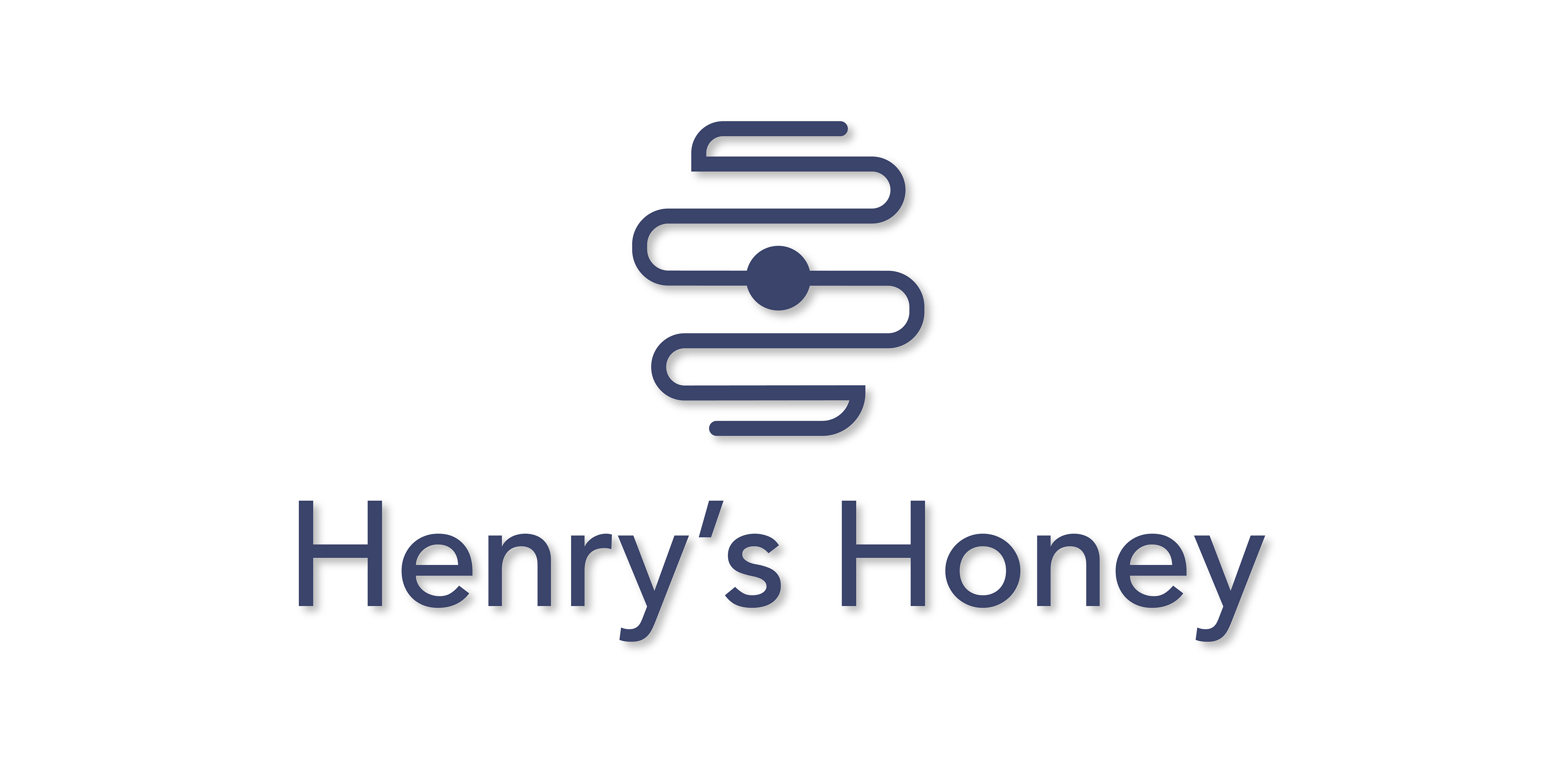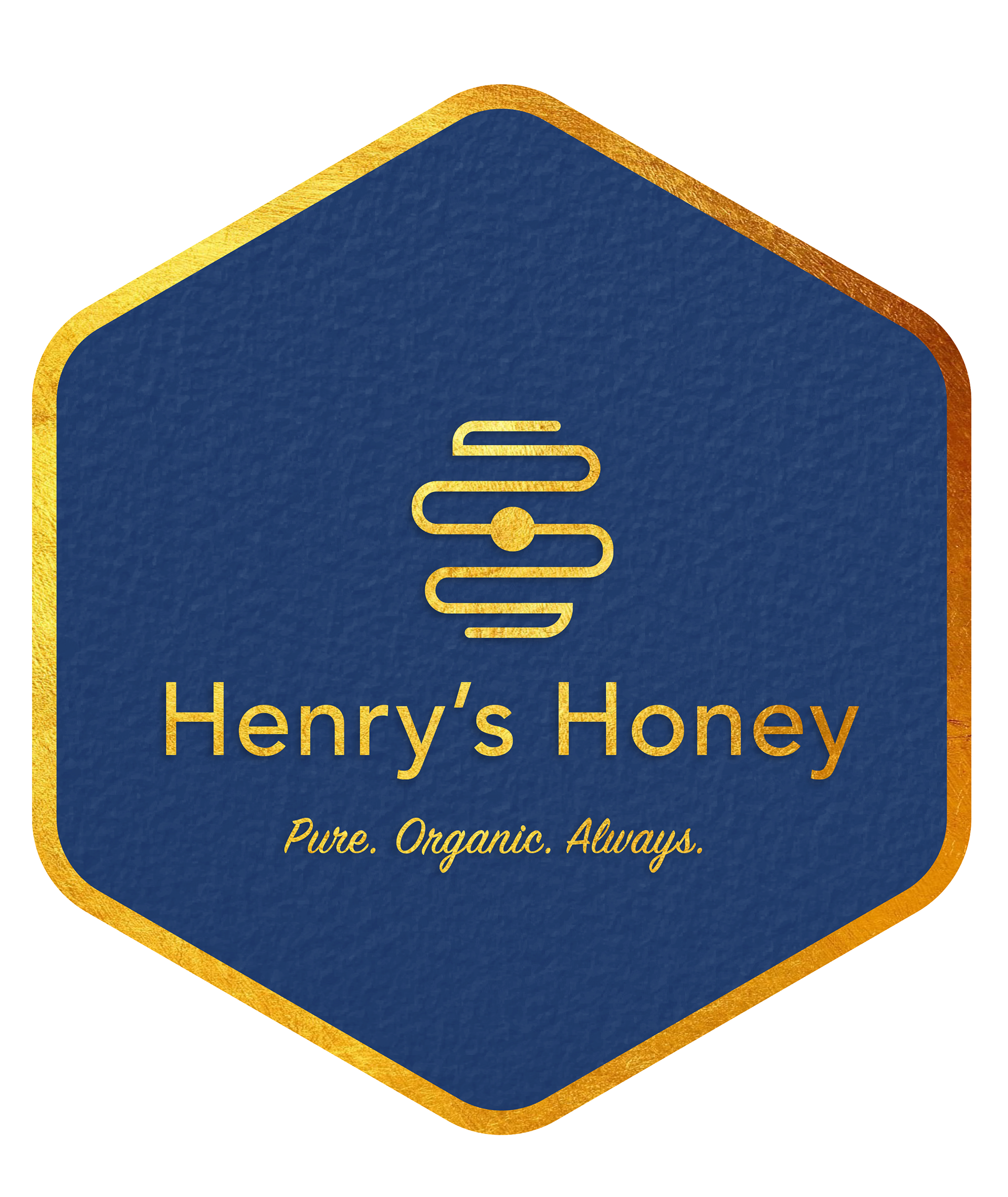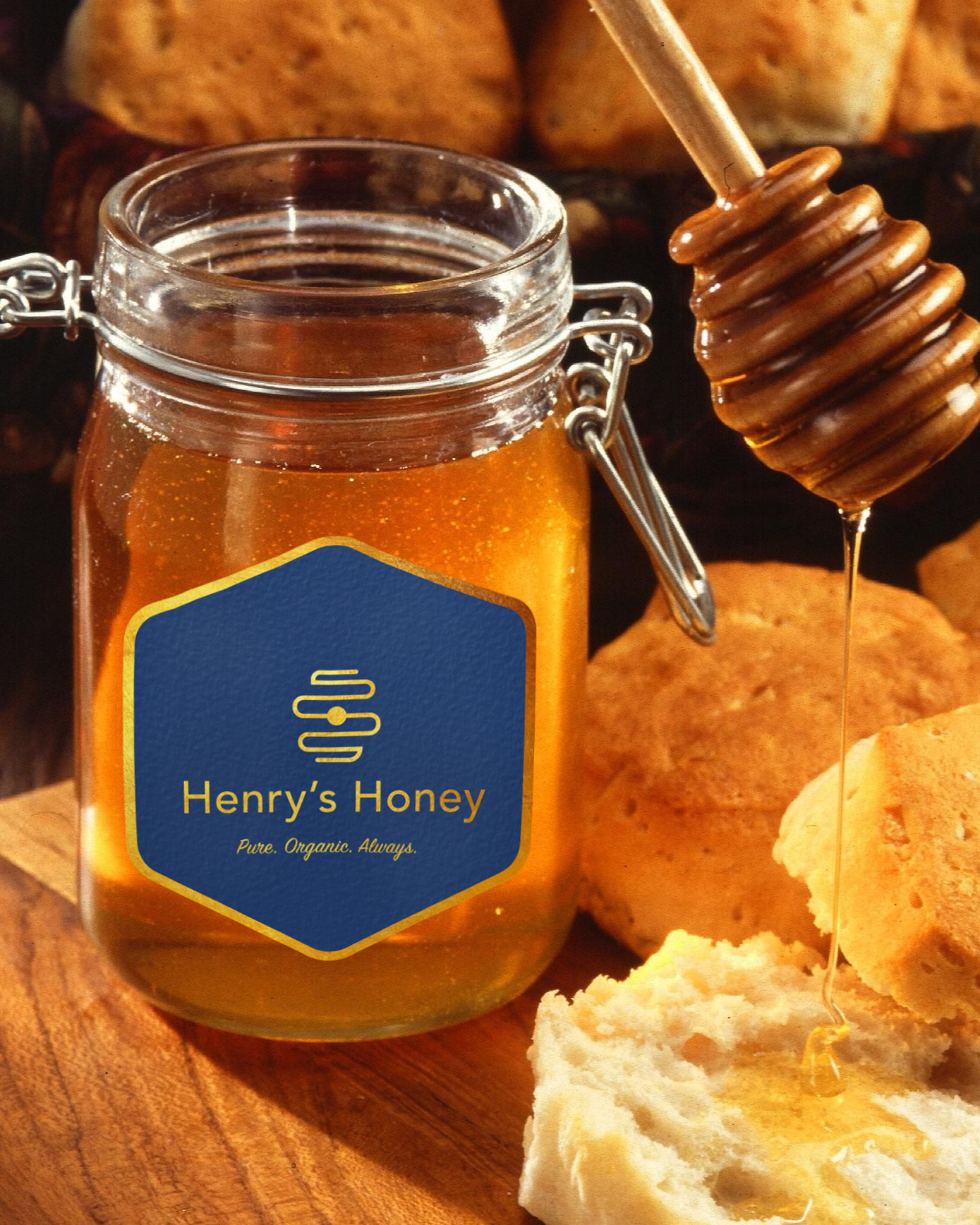 Above are the official label and product markup for Henry's Honey. 
Because the product is high-end, the label itself needed to be made from quality materials to create a flashy, aesthetically stimulating experience for potential customers. The label needed to evoke a sense of quality in and of itself in order to demonstrate the quality of the product. 
Therefore, the official brand color blue was placed in the background on a high quality watercolor-type textured paper. The text, logo, and border are all printed in gold foil to further evoke the sense of luxury. In addition, the proximity between the gold foil and the honey itself creates a link between the two- perhaps allowing for the association between the product (honey) with gold. This further demonstrates the product's value to the consumer. 
The label is in the shape of a honeycomb for parallel structure and to show the consumer something different from the typical rectangular label found on most food products. 
Finally, a tag line was added. Using the three simple words "pure", "organic", and "always", give a final reassurance and assertion to the customer that what they are paying for is just as it seems to be- honey of the highest quality. 
​​​​​​​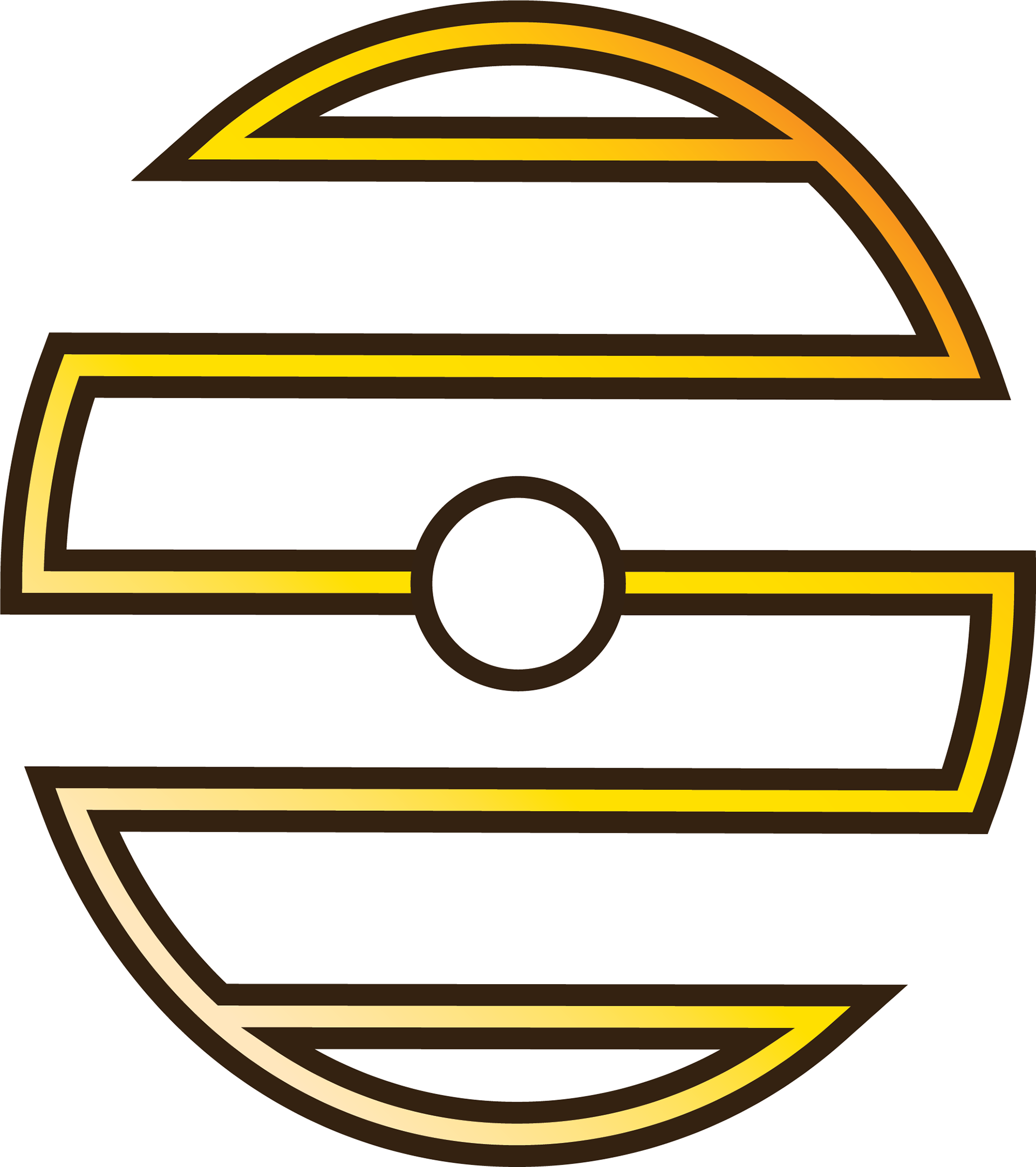 Above are the two alternate logos I created for this brief. they were also meant to evoke a sense of modernity while using the basic concept of a bee hive as a guide. However, I decided that the art deco direction I was focused on at this point in the project was not quite sleek enough, though it did evoke the sense of grandeur I was looking for. 
I decided to simplify this design and utilize more curved edges to create a more organic, natural looking shape in order to fully demonstrate the purity of the product.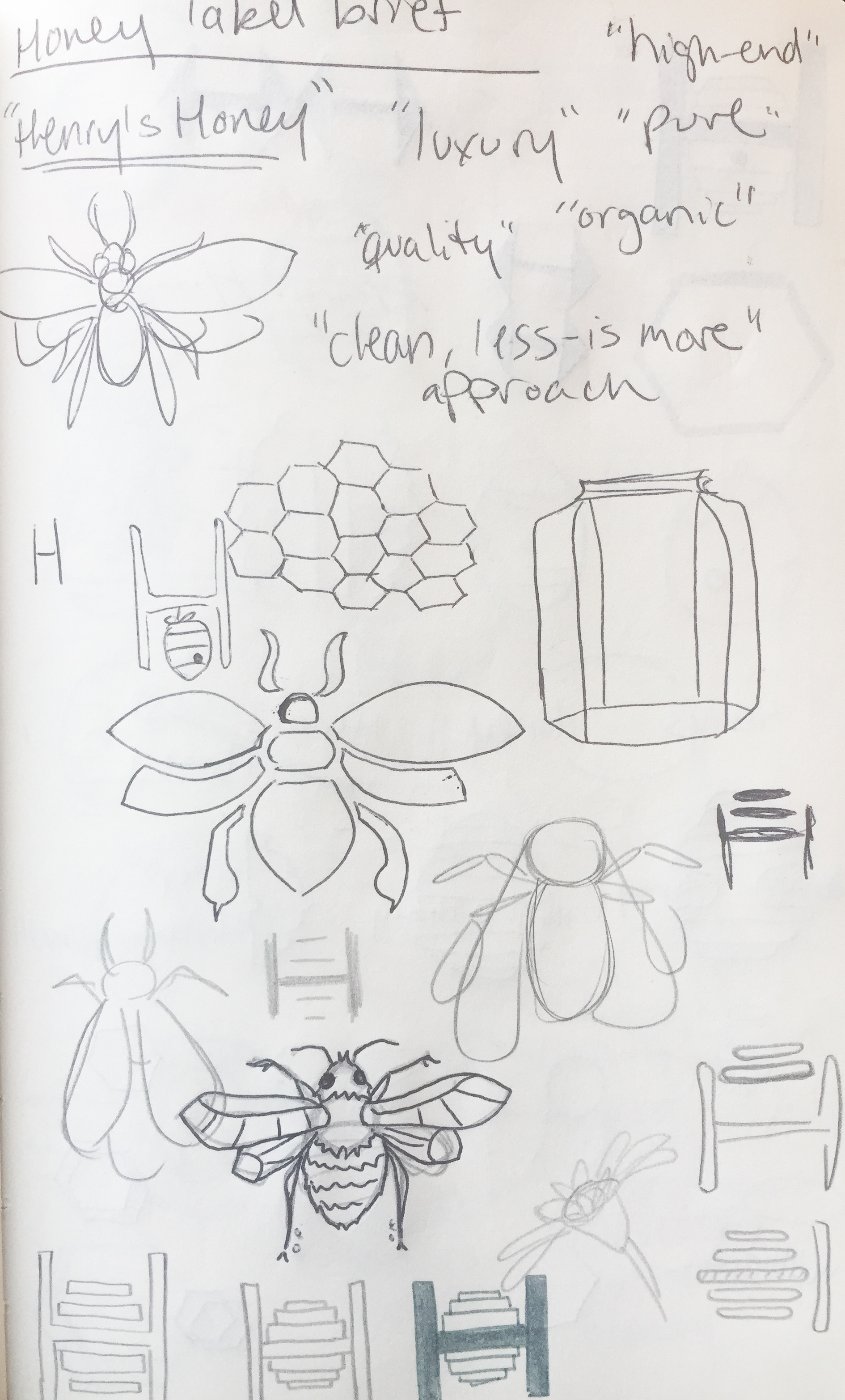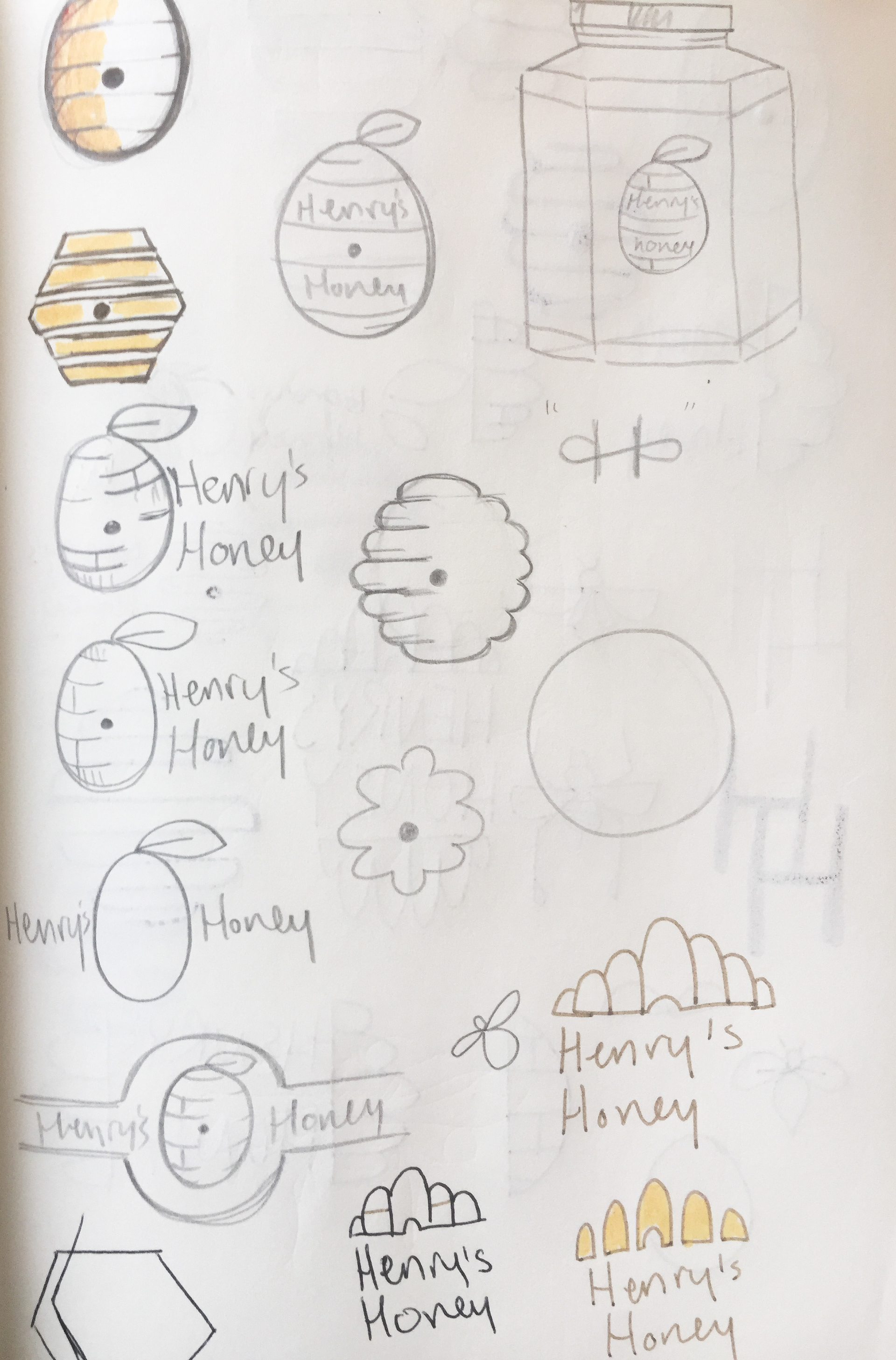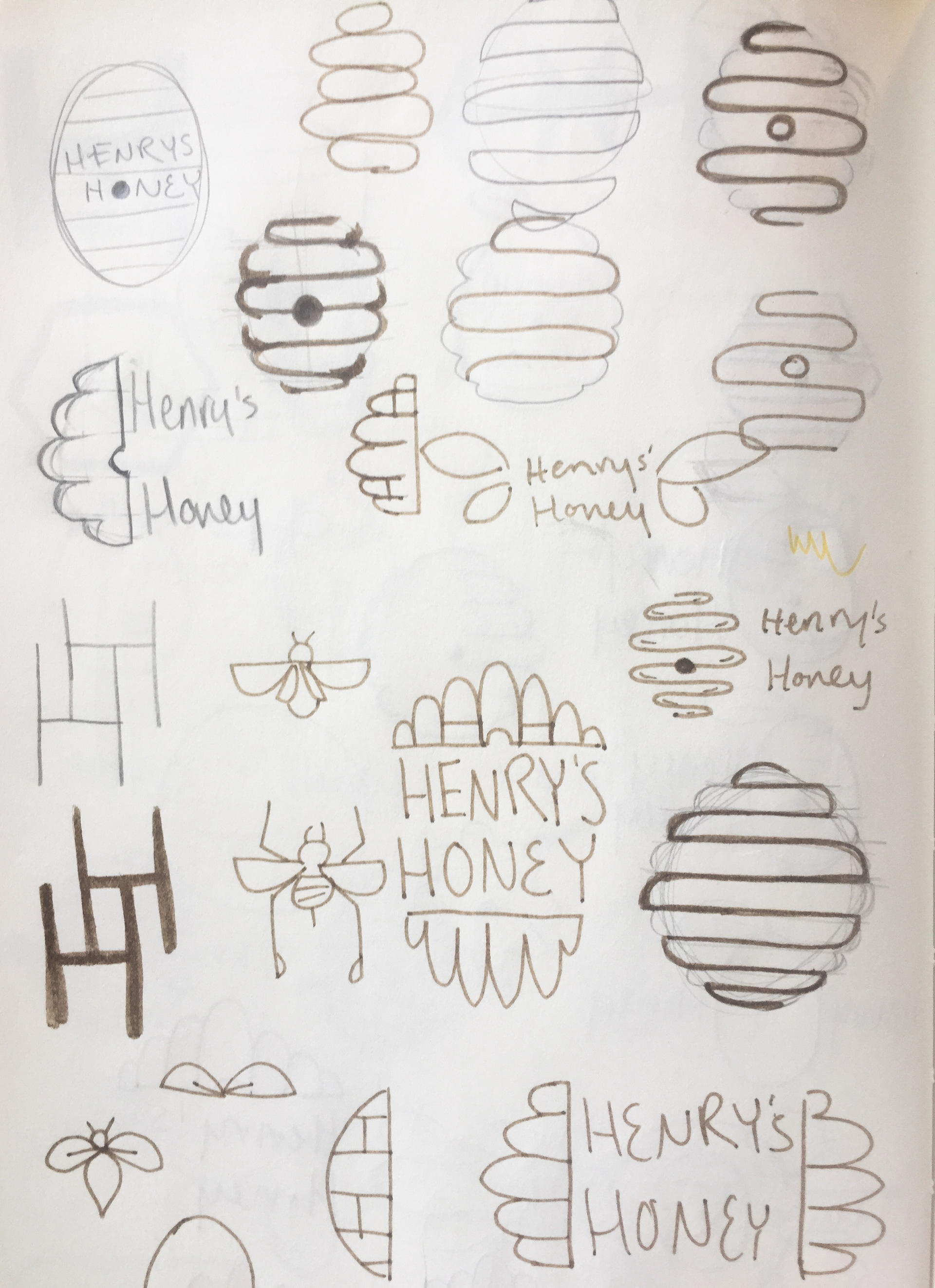 Above are the sketches I created while tackling this brief. 
The original picture used for this mockup can be found here.